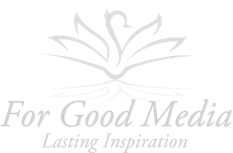 Visions of Light: A Christmas Story
Visions of Light is a children's picture book written by 9 year old Piper Hawkins and illustrated by Kathleen "Fred" Streitenberger.
– Author:  9 year old Piper C. Hawkins
– Illustrator:  Kathleen "Fred" Streitenberger
– Editor: Carol Williams
– Publishing Date: October 17, 2014
Article:  Cover of the Cincinnati Enquirer Good News section
See Piper's Fully Funded Kick Starter Campaign Video!
When young Alice and her kindly old neighbor, Mr. Fredricks (who always reminds Alice of Santa Claus), accidentally collide in the hall of their apartment building, his glasses fall off — and that's when the magic begins!  Alice puts on the glasses out of curiosity and is enchanted to see what Mr. Fredricks sees: the love and light in others.
Join Alice and Mr. Fredricks on a magical journey down Main Street, and let Mr. Fredricks show how kindness towards others makes a difference in us all. You won't want to miss what Alice adds to her Christmas wish list after this special day!
Beautifully illustrated, professionally edited and printed in high quality paper with a laminated cover, this book will bring Christmas magic to every day as a reminder to treat others well.
Cover Art in Progress & Final:
Early Sketches of Alice:
Illustrator Kathleen "Fred" Streitenberger