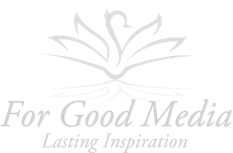 I Love You For You

"You be who you're meant to be, and I'll love you for you." A child might be different from their parent in a lot of ways, but a parent's love is unconditional.
I Love You For You celebrates the fun a parent and child have when they embrace what makes each other different.
Publisher: For Good Media (February 2018)
Author:  Heather Lester
Language: English
Hardback
Paperback
Price:  $9.99
Once you click "Add to Cart", scroll down to continue.  Then click the PayPal button to checkout.
Checkout is securely processed by PayPal.  Shipping only within the continental United States.  Please contact us at info@forgoodmedia.com for international purchases.