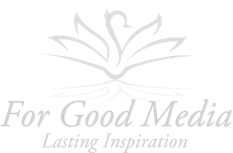 Merry Christmas, Y'all
NOW AVAILABLE!  Released 9-19-16! 
Meet our newest author, Jennifer Sierra with her debut book, "Merry Christmas, Y'all" that follows Santa as he loads his sleigh with famous items from all over the great state of Kentucky!
Kentucky writer and artist, Jennifer Sierra writes holiday book that showcases the beauty and assets of Kentucky and is ready for release to regional bookstores!
The book titled "Merry Christmas, Y'all" takes the reader on a trip in Santa's sleigh through the state of Kentucky visiting places like Floyd County, Fort Knox and The Newport Aquarium. Santa picks up gifts for his sack like Bybee Pottery, bourbon balls, Corvettes and coal. Part of this clever story reads, "Joey gets a Louisville Slugger baseball bat, and his mama gets a new Kentucky Derby hat.  Santa needs to refill his Christmas Eve stash, so he stops at the General Store in old Rabbit Hash."
The vibrant illustrations are recognizable to all those who visit or live in Kentucky as the visual voyage takes the reader on a state-wide tour.